Maui
September 2012
Every year since the year before Moby was conceived, we've taken some big vacation to some special place. This year, we spent the last week of September in Maui. Piotr and Stefie (aka Wujek Piotlek and Ciocia Stefie) came with us. We rented a condo just north of Lahaina with a lovely view from the main room onto the water.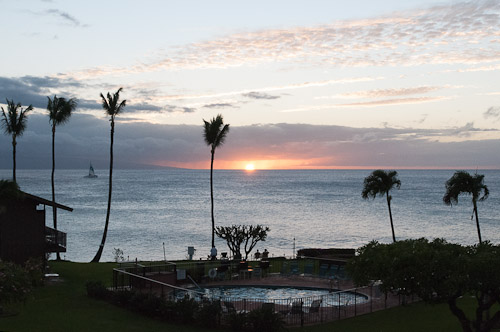 We had hoped to go snorkeling every day. Unfortunately, the first rains in a long time coincided with our arrival in Maui and muddied the water. We had a couple days of poor snorkeling before heading away from the water to the summit of Haleakela volcano, a large pseudo-crater formed by erosion atop the volcanic peak. Real craters are formed by volcanic activity.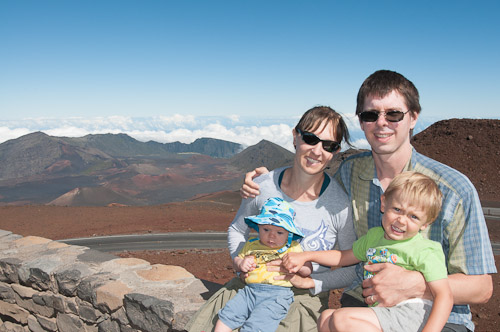 We also went for a hike on the other side of the island. Stefie had never seen a tropical rain forest and was enthusiastic about her first opportunity. We walked a mile or two to a waterfall. Moby found a large palm leaf at the parking lot and dragged it the entire way. We've found Moby has an easier time walking a long distance if carrying something important.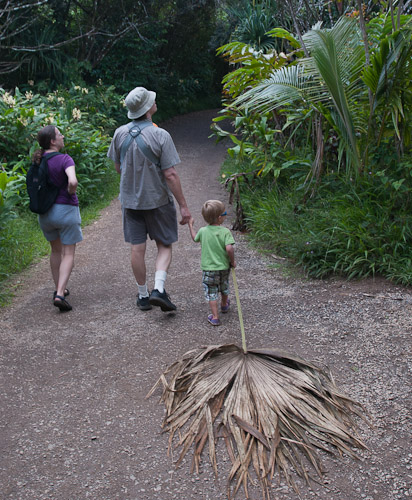 The turn-around point was a lovely waterfall, frequented by many mosquitos, but featuring a natural diaper changing table.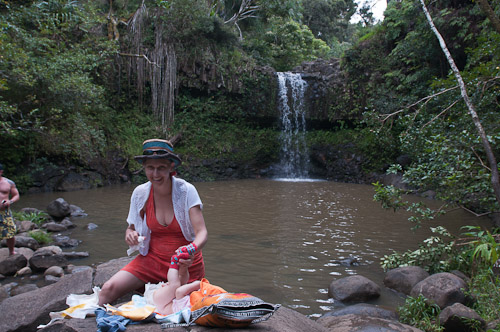 I used to make snide comments about ocean-side pools until this trip. Moby had a fantastic time learning how to float in his life jacket, and the super calm water of a swimming pool was the perfect place to do it.

Towards the end of the trip, we went on a snorkeling trip aboard a catamaran. We took turns snorkeling and watching the kids. Seth encouraged Moby to try floating on a boogie board and after a tentative and careful beginning, Moby had a great time being pulled through the tunnel under the catamaran. He was also very lucky to see a sea turtle hanging out at the surface for a couple of minutes!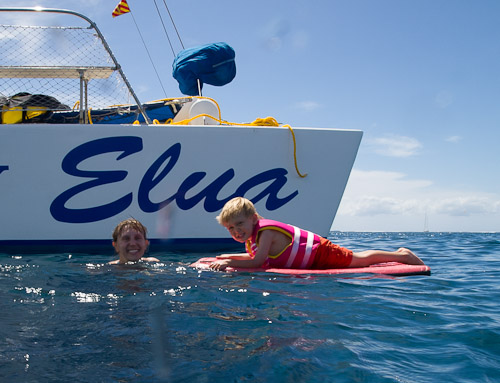 There were a lot more sea turtles under water.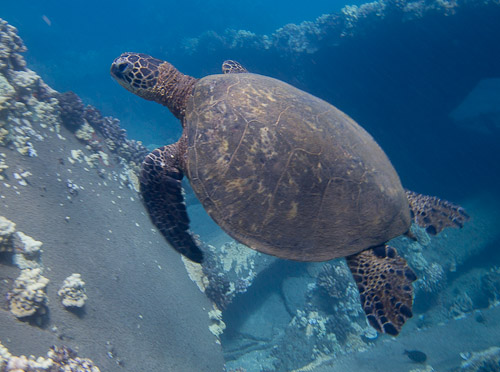 And fish, including an eel.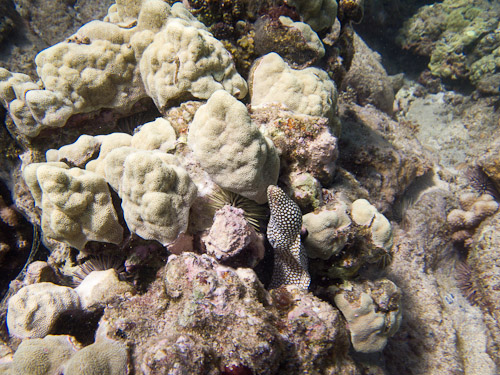 With new knowledge about good snorkeling spots, courtesy of the boat crew, the next day we headed out on our own along the twisty, one-lane road to Honolua Bay. We parked the kids, clothes, food, and kitchen sink on the rocky beach and again took turns snorkeling.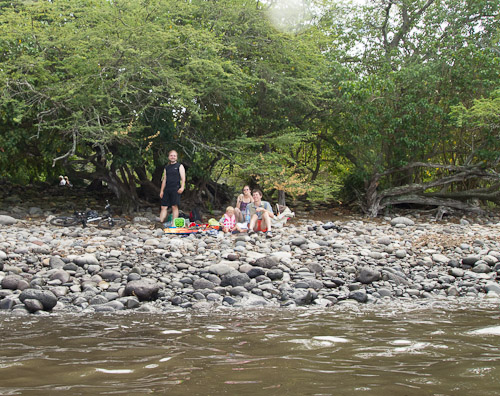 The water clarity was variable, but we all came out happy with sightings of humuhumu nukunuku apua'a, eels, box fish, schools of fish, and even a cuttlefish.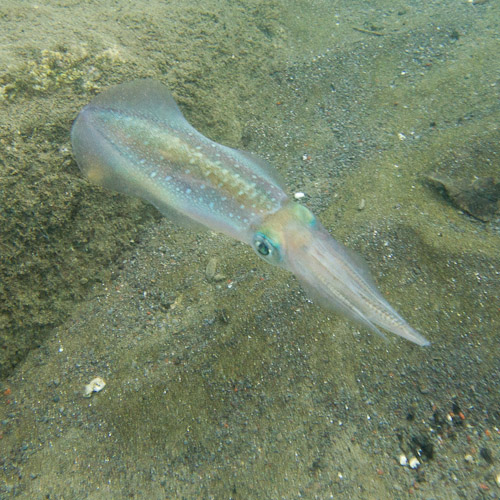 None of our family trips are complete without diaper changes in odd places.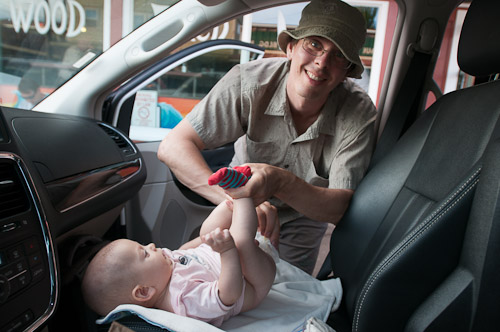 I'll end this with a photographic preview of the future. Stefie was about six months pregnant on this trip, so next time we see Piotr and Stefie we expect them to look something like this: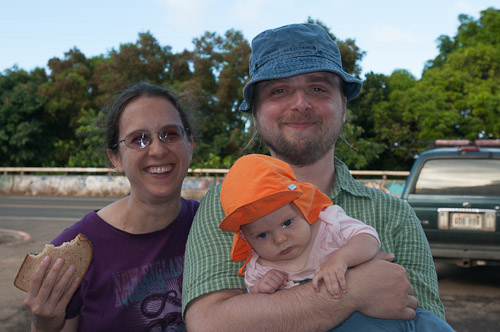 ---
This post is duplicated on WordPress.com

Last updated 13 October 2012 © Anna Mitros
Back to Ania's Home Page