Shows Interest In Food
4 November 2012
Moby didn't start eating for real until he was about 9 months old. With encouragement he dabbled in food from about 6 months, but he didn't consume substantial amounts of calories until about 9 months. When people talked about babies "showing interest in food" I though that was just an exaggeration.
With Arlo, I now understand. He shows interest in food. He tries to reach for food when I hold him in my lap at dinner. He pulls my hand into his mouth if I put food on my finger tip. Repeatedly. He gets fussy if I don't reload my finger fast enough. He's 5 months old, 4 if you count from his due date. Below are photos from Oct 27 eating broth from my mushroom soup and Oct 29 eating black bean juice. He's also happily consumed pre-chewed artichoke, mashed yam, and quince sauce.
In other news, he's also getting quite good at grabbing. Throughout October, he's been rapidly improving his ability to grab and pull things into his mouth.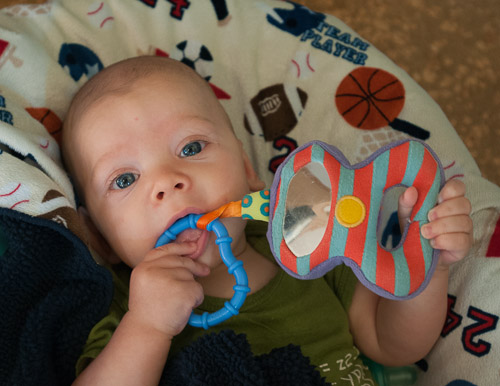 He briefly managed to hold his own milk bottle on October 3, at 4.5 months old.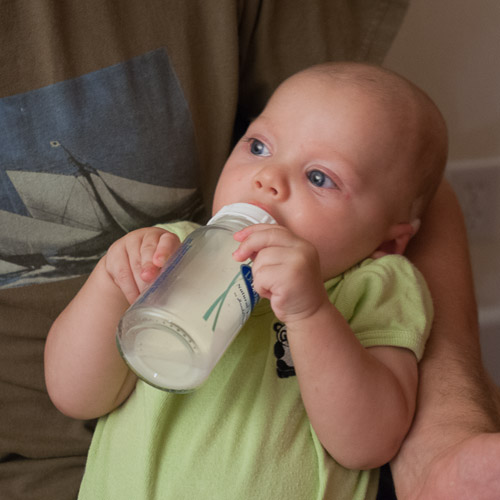 Arlo discovered his feet. Moby discovered one foot and played with it as much as he could for a few days, until he discovered his other foot. In contrast, Arlo found both at about the same time. (Below on October 18).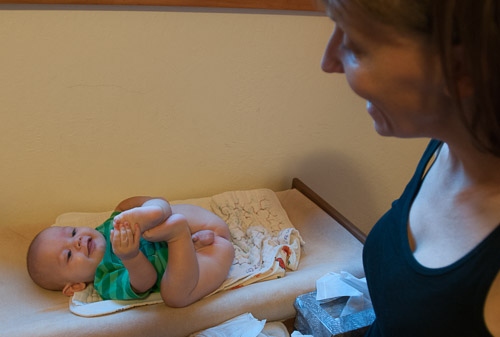 I'll close with this photo of Arlo being just super cute (October 12).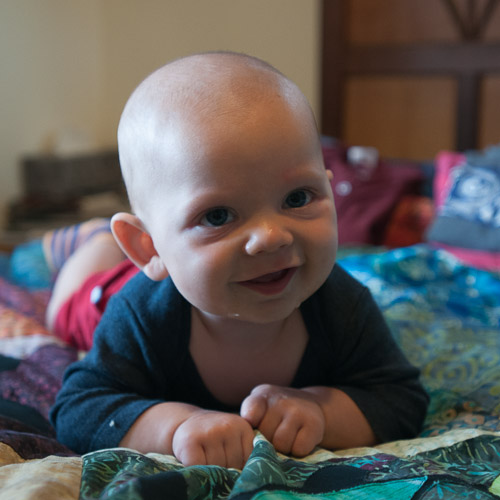 ---
This post is duplicated on WordPress.com

Last updated 4 November 2012